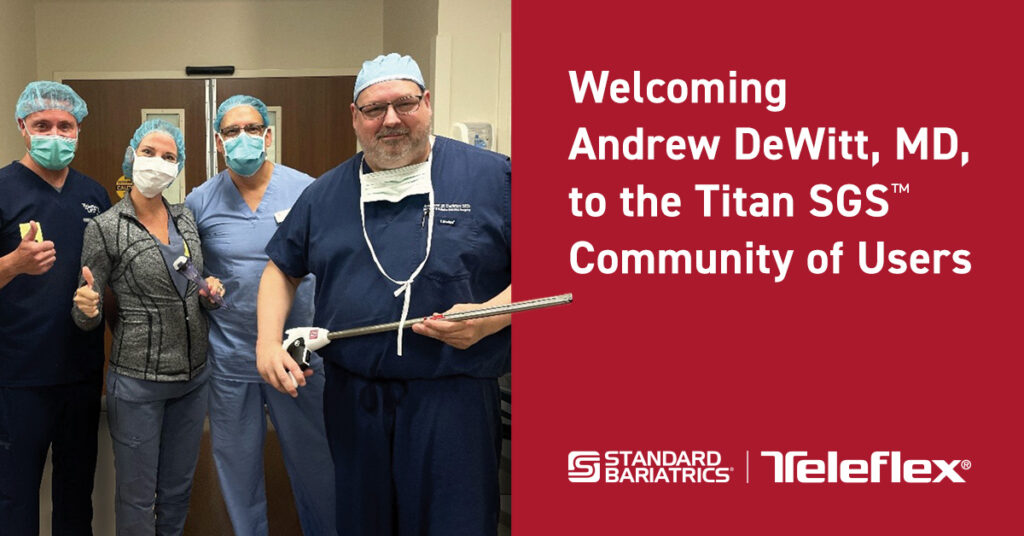 We are proud to welcome Andrew M. DeWitt, MD, FACS, FASMBS, FPD-MBS, and his team in Alabama to the community of Titan SGS™ users. After using Titan SGS, Dr. DeWitt said the staple line was as "clean as a whistle."
Dr. DeWitt has been practicing in bariatric surgery for over two decades and is excited for his patients to experience the results of sleeve gastrectomy performed with Titan SGS.
Titan SGS is the 23cm, single-fire stapler for the Standard Sleeve™ technique, an anatomy-based approach to sleeve gastrectomy that enables a more consistent and symmetrical sleeve anatomy.
Learn more and register for free training at https://education.standardbariatrics.com/.
#thestandardsleeve #sleevegastrectomy #bariatricsurgery #standardbariatrics #medicaldevices